Instagram become most used social media now and it has more than 1 Billion monthly active users. Instagram is the most favorite social media by users compared to other social media. If your followers are more than enough you should apply for verification. Reason behind this is if you have more followers then people are trying to create your fake-id. Verification badge is shows that you're the real person that present inside the posts and videos. Here are some tips and steps that help you to verify your Instagram account.
What is verification badge ?
Sign: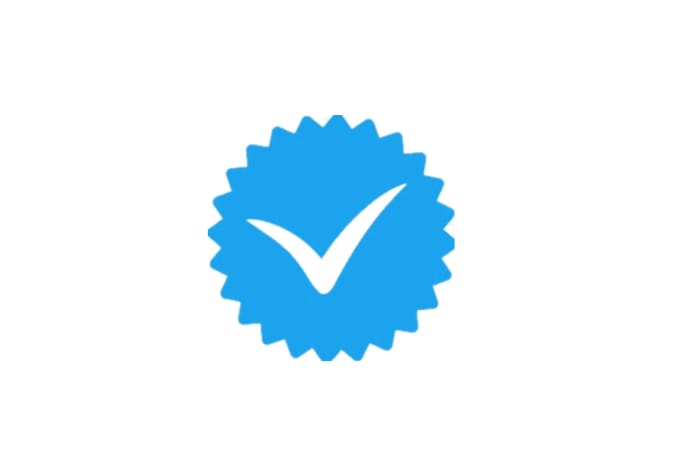 Verify badge is sign (Symbol) that denotes account is verified. If you are an Instagram user then you should apply for this
Requirement for Verification
Your account should be public (Before apply for verification make your account public)
You have at least 20K Followers
Post Daily 1 Post and 1 Story
You sohuld have more amount of profile visitor
If you have company/ brand/ organization, it is easy for verification
If your account will not verified, you can re-apply for this
Follows the rules
Follow the rules. If Instagram's moderators feel that you are not following their Terms of Use or Community Guidelines, you can kiss your chances of getting verified goodbye.
Be real. And we mean that literally. Your account needs to represent a real person, a registered business, or an established organization. That also means no inspirational meme pages or parody accounts will be considered.
Be notable. Random people can't just get the blue Instagram badge by asking nicely. You or your brand must be featured in multiple news sources, be highly searched for, and be well known to the general public. Being featured in paid or promotional content doesn't count.
Only request verification for one account. According to Instagram, your account needs to be "the unique presence of the person or business it represents." You can't have multiple verified accounts for yourself or your brand, basically. The only exception is for language-specific accounts (like McDonald's Denmark vs McDonald's Italy, for example).
Finish setting up your profile. You can't get verified on Instagram if your account doesn't have a bio, a profile picture, and at least one post.
Be public. Private accounts can't get verified, plain and simple.
Don't link to other social networks. If your profile contains links to follow your accounts on other social channels, your request is doomed.
Don't lie. If you provide "false or misleading information" when applying for verification, you will have your verified badge removed and face possible suspension or even a permanent ban from Instagram.
How to apply for verification ?
Steps to verify your Instagram account
Open your Instagram Application
2. Then go to setting
3. Then go to account
4. Then go to Request Verification
5. Enter all the details with photo id proof
6. The Click on send
After submitting a verification request, you have to wait for 3-4 business days for an account review, and you will get a message related verification from Instagram through your account feed. Instagram generally takes 3 to 4 days for account review and they are getting millions of verification requests per day. We suggest you apply for this if you have more than 10K followers because if you are not a popular person then you might not get a verification badge.
Read Also: Super fancy text generator for Instagram, Facebook, WhatsApp and many other social media, with easy copy and paste functionality.